Any questions?
Need advice on what material or heat treatment to use? Will a part distort and how? We provide technical support and advice to clients on a range of issues including materials, heat treatments, post heat treatments and machining.
Plus our qualified metallurgist is available for research and analysis. Call us for further details.
Pickup and delivery
To make an enquiry or to book a pickup, please contact us on:
Phone 8276 6866
Email admin@toolgen.com.au
Between 7.30am - 3.30pm
Monday - Friday
Established in 1975, Tooling and General Heat Treatment provide heat treatment services to businesses throughout Australia. Based in South Australia, we work with major companies in the mining, automotive, manufacturing and tool making industries.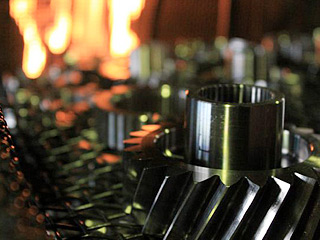 Using the latest equipment and processes, we offer a range of heat treatments including case hardening (gas carburising), vacuum heat treatment and nitriding, customised to client specifications - and operate 24 hours a day, seven days a week.
Tooling and General Heat Treatment has a long track record for delivering consistent, high quality results for our clients.
We offer expert technical advice to ensure materials and heat treatments combine to give maximum performance. New processes are continually being developed to provide our clients with improved component performance and service life.