Any questions?
Need advice on what material or heat treatment to use? Will a part distort and how? We provide technical support and advice to clients on a range of issues including materials, heat treatments, post heat treatments and machining.
Plus our qualified metallurgist is available for research and analysis. Call us for further details.
Pickup and delivery
To make an enquiry or to book a pickup, please contact us on:
Phone 8276 6866
Email admin@toolgen.com.au
Between 7.30am - 3.30pm
Monday - Friday
Automotive/racing
Race car drive shaft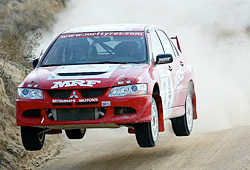 Drive shafts used in highly powered all-wheel-drive race cars were failing after a short period. Tooling and General Heat Treatment advised on an alternative material from the tool steel range and performed the heat treatment. The service life of the shafts was increased five times.
Nitriding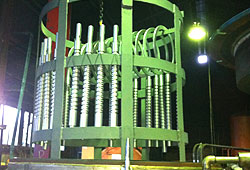 Tooling and General Heat Treatment have four nitriding furnaces running several times per week to ensure quick turn-around.
We use Telegan Gas Analysers to control the nitriding process. The analysers are used to monitor and control ammonia disassociation ensuring maximum hardness and control of the white layer. This gives the customer the optimal hardness with minimal growth and distortion.
We utilised the process features of nitriding for a drilling part manufacturer to produce high hardness and improved corrosion resistance on underground drilling parts. The parts improved service life in a highly corrosive environment.

Find out more
Mining
Mining equipment transmission gear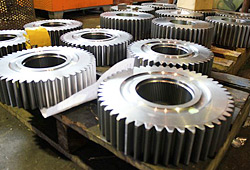 A gear used in locally produced mining equipment was heat treated in the USA. The results were unsatisfactory with high distortion after carburising or inadequate strength when nitrided. Tooling and General Heat Treatment used their extensive experience and heat treatment knowledge to carburise the gear with minimal distortion and increase the service life.
Dies and tooling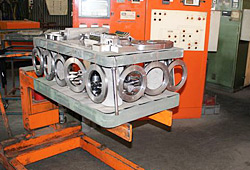 A customer was having high wear and galling when punching stainless steel. Tooling and General Heat Treatment were able to assist by recommending a different material and heat treatment for the punch.
The results were improved punch life and component surface finish.
Aluminium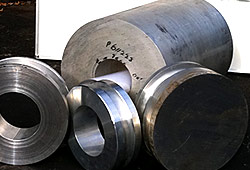 Tooling and General Heat Treatment heat treats aluminium for aviation and general engineering customers. The furnace used for age hardening was specifically built for low temperature age hardening processes and has extremely accurate temperature control and data logging. We have been customer accredited to heat treat aluminium for defence applications.